03 février 2020
For the new year 2020, we have decided to spend few weeks in the magnificient New Zealand !
First, we have landed at the famous city of Auckland, where we have practiced bungee jump at the sky tower which is 328 meters high !
It was the first time which we have done bungee jump, and it was so cool and stressful !
To recover from it, we have eaten in a little coffee, where we have been served some specialities...
After, we have kept a bedroom in a hotel for ourself : we needed to rest, because the next day, we had a big day of visit !


After our breakfast at the hotel, we have gone to the north of Auckland, to visit the Bay of Islands. When we have landed at the small city of Russel : we have discovered a magical landscape ! We walked all morning until early afternoon, then we have joined our guide on the beach to dive with dolphins : they were so close to us !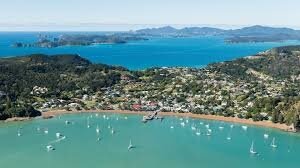 Then, we have decided to visit a Maori village, it was the best place I have ever seen !
There were Maoris warriors, who are dancing and singing around a big campfire : they seemed to be doing a sacred ritual.
Also, we have eaten lamb and some vegetables cooked with Hangi !

For the night, a Maori invited us to sleep in his hut : it was so original...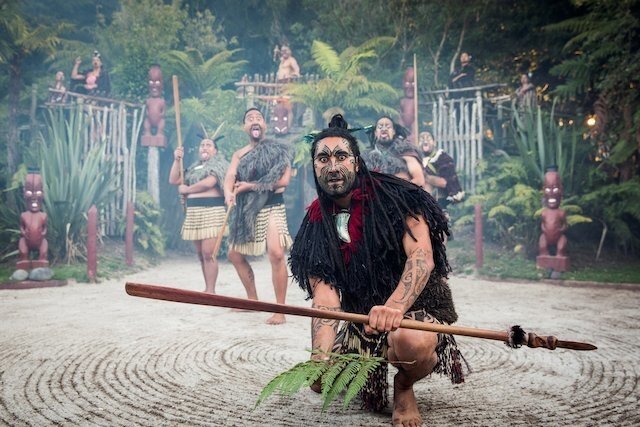 It was the time ! This night, it is the new year 2020... We are so excited !
We have planned a big day : we have left the village in the direction of Wellington.
Over there, we have paid two places for the famous zoo of Wellington ! This one has opened in 1906 and became in 2003, a charitable foundation.
Once arrived, we have discovered many species of insects or rare birds, but, also feline or marine mammals.
After this visit, and a rather calm evening in the city center of the capital, we have joined the Oriental bay, for look the firework of the new year on the water
!
The sky was filled with dazzling colors and shapes ! It was so wonderful...
2020 had arrived ! Now, it was time to go to rest !


For the last day, we have decided to visit the mythical houses of Hobbits ! 
Everything was so small, the doors, the walls, the roof...

There were pretty pink and yellow flowers,
 then a very small path in front of the door, which was round and blue.


For our last evening, we joined Sydney and its opera, for a romantic program ! 


We opted for a classic Mozart opera, to finish with a candlelit dinner ...
And here we are back in France, a few days later ...
Since this trip, I am particularly playful, and happy, it has brought us a lot of positivity!
I hope you enjoyed reading our adventure in the land of kiwis!
See you soon for a new trip!